Tradie Side Zip Boot - Black
Select styles for availability
$180.00
Price reduced from
to
The Tradie series is the tradies go to – ever reliable for safety and comfort. Engineered with a GRS endorsed recycled TPU outsole, PU midsole, and a memory foam footbed, you can't put a foot wrong in a pair of Tradies. Ideal for general trade and construction.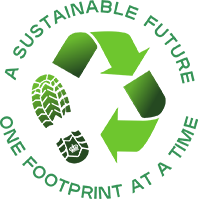 We use Global Recycled Standard (GRS) endorsed recycled TPU materials. When you shop from this range, you're helping us work towards a more sustainable future.
Wide profile steel toe cap
Quick release zip fastner
ARZ+ Pad Technology
TPU toe bump
TPU outsole, PU midsole
Dual Layer Memory foam / PU footbed
Dri-Lex lining with Aegis anti-microbial
130° Celsius heat resistant
Anti-Static
Certified to AS/NZS 2210.3:2009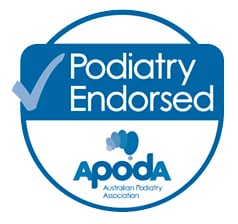 Water Resistant Leather and Breathable nylon upper

APODA Endorsed
KingGee footwear and APODA are working together to deliver improved comfort and foot health for all of our end users. Footwear showing this logo have been tried, tested and recommended by experts.

Anti-Static
Boots with Anti-Static properties are designed to reduce the build up of excess static electricity by conducting body charge to the ground. This offers a level of protection against ignition hazards such as flammable materials and gasses.

ARZ+ Pad Technology
Anatomical Rebound Zone (ARZ+) with an expandable polymer that provides excellent cushioning and rebound. ARZ+ heel protection difference is apparent at heel strike the soft contouring material dissipates force upon impact.

Dual Density PU/TPU Outsole
Polyurethane (PU) provides an excellent balance of shock absorption (cushioning) and energy return (rebound). Thermoplastic Polyurethane (TPU) has many useful properties including elasticity and resistance to most oil, grease and abrasion, as well as 130 degree Celsius heat resistance.

Fuel Oil & Slip Resistant
Sole resistant to fuel oil and rated to SRA slip resistance which is tested using water on ceramic tile

Protective TPU Toe Bumper
Protective Thermoplastic Polyurethane (TPU) toe and heel bumpers provide further abrasion resistance

Steel Cap
Designed to withstand a force of 200J (Joules) and compression resistance of 1.5 ton. Ethylene Vinyl Acetate (EVA) protective cap liner for added comfort and steel cap protective liner to ensure toes are comfortable and not in contact with the protective safety cap.

Benchmark
Certified to AS/NZS 2210.3:2009 meeting all Benchmark® requirements under the Australian and New Zealand standards.

Dri-Lex
Dri-Lex® lining treated with Aegis® anti-microbial. A patented superior mesh designed to manage moisture within a boot environment. Wicks away moisture, Allows your feet to breath, Keeps your feet dry, Keeps your feet cool

SUSTAINABLE FOOTWEAR
We use Global Recycled Standard (GRS) endorsed recycled TPU materials. When you shop from this range you are helping us work towards a more sustainable future