WIDE STEEL TOE CAP
For protection & comfort

DRI-LEX™ LINING WITH AEGIS™ ANTI-MICROBIAL
Keeps your feet cool and dry

LIGHTWEIGHT SOFT PU
For long-term comfort
ARZ+™ TECHNOLOGY INCLUDING PORON™ XRD™ PAD
Provides superior shock absorption

RECYCLED WOVEN FABRIC
For insulation

PU MIDSOLE
For maximum cushioning

TPU OUTERSOLE
Provides fuel oil, heat (up to 130°C) and slip resistance
3D-SCANNING
A last gives the volume inside a boot and therefore is essential for comfort and fit. Ours has been designed by one of Australia's most experienced last-makers.
For over 35 years he has been measuring and recording Australian foot diMen'sions. The use of 3D scanning, his extensive database and expertise have all been instrumental in providing KingGee with a last that best fits the Australian foot.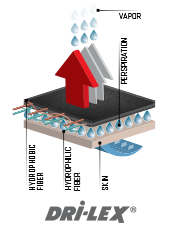 DRI-LEX™ LINING
A superior mesh, designed to manage moisture within a boot environment. It keeps the foot surface dry and comfortable no matter the climate. The hydrophilic action in Dri-Lex™ fabrics works through a combination of absorption, wicking and rapid drying capabilities. This lining is also treated with Aegis™ anti-microbial to reduce odour formation caused by bacteria.