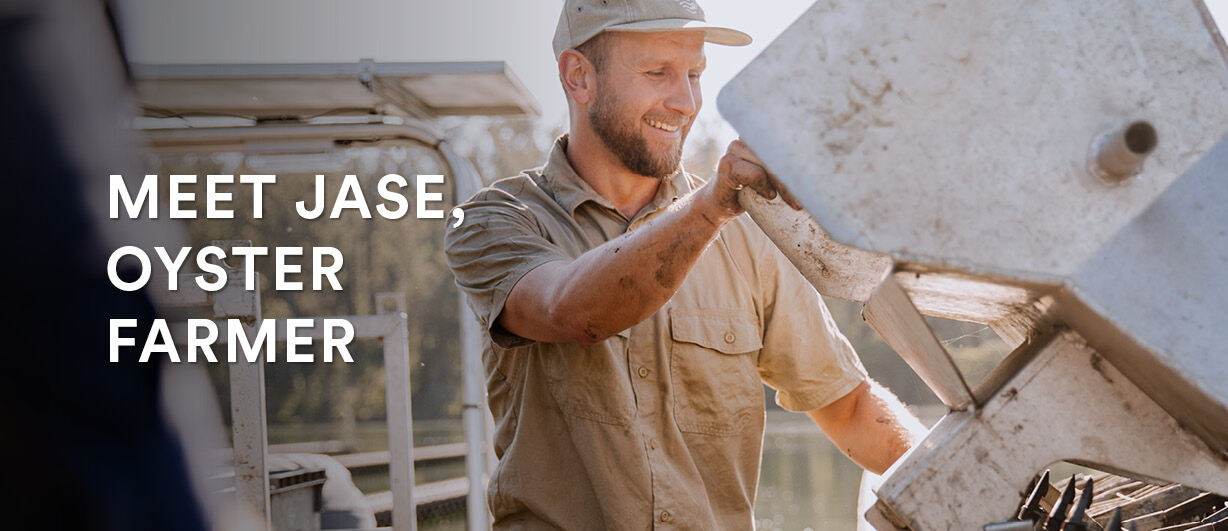 REAL PEOPLE, REAL TRADES, REAL STORIES.
For the latest piece in our 'Real people. Real trades. Real stories.' series, we catch up with Jase, part owner and farm operations manager from Oyster Life Management on the beautiful Clyde River in Batemans Bay.
Watch the mini film below.
Oyster Farmer Jase's Story.
"Life on the river was the perfect fit. I was trained up to run the farm as a sort of succession plan, which then evolved into a management company. We are now farming over six million oysters, across five farms in which we manage. This will be my seventh year on the river. Rock Oysters take around three years from when they are first caught to being presented on a plate in a restaurant. With over six million continually growing oysters spread over a three year process, each oyster must be handled in our shed around every four months. Our team of eight harvest and process on a cycle, moving oysters between locations and differing systems depending on what they need. The goal is to get those beautiful, healthy things on your plate."

"We farm one of the most sustainable and healthy products in the world, so it was easy to ensure this would be my life's path."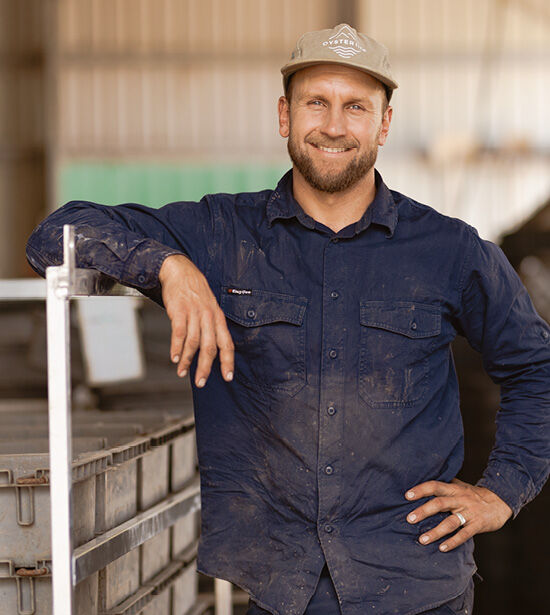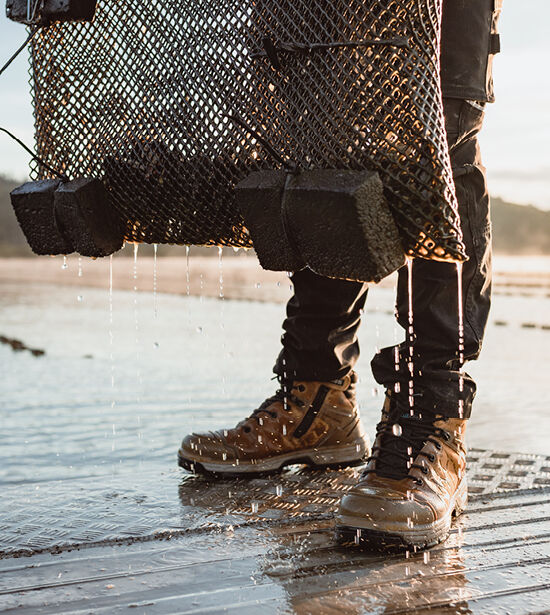 "The inspiration to start this company came from a decision the new bloods made to ensure the community had an economic reason to leave our pristine river in its beautiful condition. We farm one of the most sustainable and healthy products in the world, so it was easy to ensure this would be my life's path. Now it's to ensure all those in the system of the Clyde River give it respect and value the vision of its natural beauty into the unforeseen future. If we can continue to protect our river from development ensuring a health ecosystem, continue hiring local people with a passion for their community, and continue delivering a completely natural and nutritious food source, we will be happy."
"My favourite part about working in the industry is the early morning appreciations of our magnificent natural surroundings."

"I have early memories of my father heading to work in KingGee, then rediscovering the brand when starting my farming career and realising the need for hardcore gear. Our gear takes a beating. It's in the salt, it's in the dirt, it's out in the cold, or in the heat every day. The KingGee gear can handle it all and has longevity. The only way to have a future on this planet is to really take care of it. For an Australian owned company to see this as a priority and move in that direction gives me pride. We were keen to partner with KingGee for their hard wearing, sun protection, long living, and professional clothing and footwear. They are a loyal partner to hard working Aussies with a vision towards more sustainable products."
Follow Oyster Life Management on Instagram