Phoenix 6Z Side Zip Boot - Wheat
Select styles for availability
$210.00
Price reduced from
to
The Phoenix series is not messing around. Featuring a 300 degree heat resistant rubber outsole, Kevlar® stitched TPU toe bump, unique Achilles flex design and a PU/memory foam footbed, Phoenix is tough without compromising on comfort. Ideal for heavy to light industrial.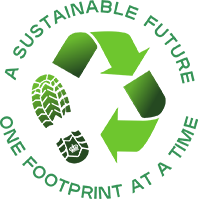 We use Global Recycled Standard (GRS) endorsed recycled TPU materials. When you shop from this range, you're helping us work towards a more sustainable future.
Extra wide and deep steel safety toe
Comfort PU midsole
Unique achilles flex panel for ankle flex
Anti-Static protection
300° Heat Resistant Durable Rubber Outsole
TPU toe protector with Kevlar® Thread
High density eva padding in the heel area
Quick release zip fastner
Removable memory foam footbed with PORON®in the heel
ARZ+® heel pod for shock absorption & comfort
Certified to AS/NZS 2210.3:2010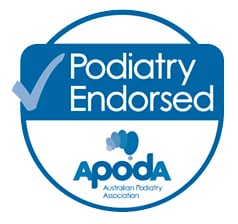 Full Grain Nubuck Leather

APODA Endorsed
KingGee footwear and APODA are working together to deliver improved comfort and foot health for all of our end users. Footwear showing this logo have been tried, tested and recommended by experts.

Achilles Flex
Accordian-style flex point in the Achilles area allows the boot to flex. It's unique design allows the foot to flex forward when crouching and backward when changing gears in a car/truck preventing any pain and restriction in movement from the achilles tendon

Anti-Static
Boots with Anti-Static properties are designed to reduce the build up of excess static electricity by conducting body charge to the ground. This offers a level of protection against ignition hazards such as flammable materials and gasses.

ARZ+ Pad Technology
Anatomical Rebound Zone (ARZ+) with an expandable polymer that provides excellent cushioning and rebound. ARZ+ heel protection difference is apparent at heel strike the soft contouring material dissipates force upon impact.

Protective TPU Toe Bumper
Protective Thermoplastic Polyurethane (TPU) toe and heel bumpers provide further abrasion resistance

Rubber Outsole
Rubber offers 300º Celsius (572ºF) heat resistance. Rubber has excellent resistance to oils, acids and is naturally resistant to hydrolysis.

Steel Cap
Designed to withstand a force of 200J (Joules) and compression resistance of 1.5 ton. Ethylene Vinyl Acetate (EVA) protective cap liner for added comfort and steel cap protective liner to ensure toes are comfortable and not in contact with the protective safety cap.

Benchmark
Certified to AS/NZS 2210.3:2009 meeting all Benchmark® requirements under the Australian and New Zealand standards.

Cosmo
Highly abrasion resistant lining, Keeps you dry and comfortable, Quick drying hi-tech

DuPont Kevlar
DuPont™ Kevlar® aramid fibre is used due it being lightweight, heat resistant and extraordinarily strong, with 5 times the strength of steel on an equal-weight basis. It is about 2 1/2 times stronger than nylon and polyester, has almost no stretch, does not melt, and decomposes at 800ºF.

SUSTAINABLE FOOTWEAR
We use Global Recycled Standard (GRS) endorsed recycled TPU materials. When you shop from this range you are helping us work towards a more sustainable future